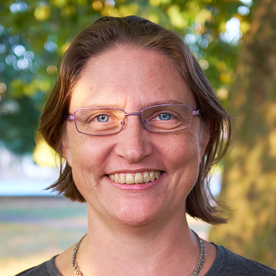 Marketing, French Expert
I am thrilled to be Kwiziq's Language and Marketing Coordinator. I've been teaching online since '99, and am passionate about language, travel, and cooking. I speak fluent French, conversational Spanish, a smattering of Greek and Italian, and have dabbled in Darija (Moroccan Arabic).
I'm the creator of LawlessFrench.com and LawlessSpanish.com and the author or co-author of seven books on French and Spanish. (I also have sites about English and vegetarianism.) I'm American by birth and a permanent ex-pat by choice - freelancing made it possible to travel extensively and live in several countries before settling permanently in Guadeloupe.