Notebooks give you some control over what you practise on Learn French With Alexa and Kwiziq. The Notebook acts a bit like your browser's Favourites or Bookmarks: you can choose to add a collection of lessons to it so you can study the topics and kwiz yourself on them later.
In this article
How to use your Notebook

Anywhere you see the "add to Notebook" button, you can click it to bookmark the lesson for later.

You'll see it in various places, including inside lessons: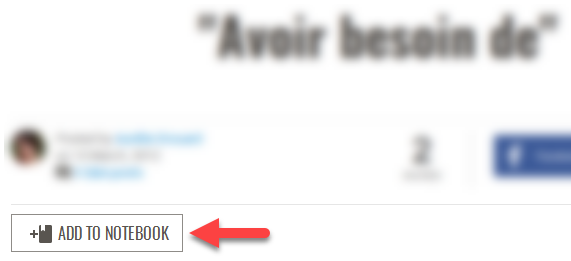 And in your Studyplan:


View your Notebook
You can view your Notebook contents at any time by clicking the plain Notebook symbol (without a plus or minus sign) in the header of every page:


Using your Notebook
There are three things you can do in your Notebook:
Click the title of a lesson to read it.
Click "test your knowledge" to take a focus test specifically on your saved lessons.*
Click the red button to remove a lesson
*Each of these kwizzes will include just one or two questions for each lesson. And, as always, if you still need more, you can take another test with different questions on the same topics. This is great way to focus in on areas you really want to nail down.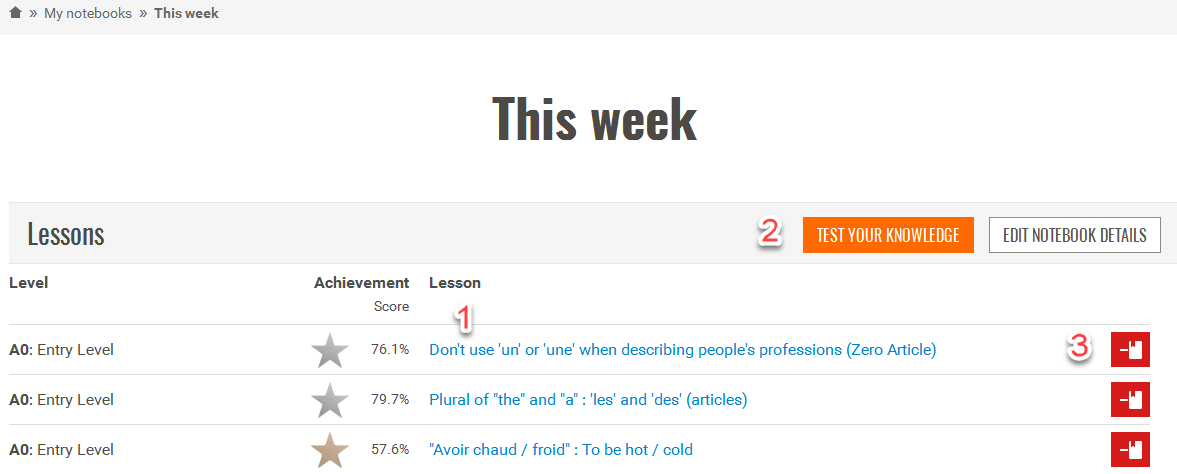 Multiple Notebooks
If you're a Premium subscriber, you can maintain multiple Notebooks. For example, you might like to have one for brand-new concepts and another for things you've been working on but still have trouble with. That way, you can take focus tests on any of those topics at any time.
When you click the add to Notebook symbol, if you have multiple Notebooks, you'll see a pop up like this: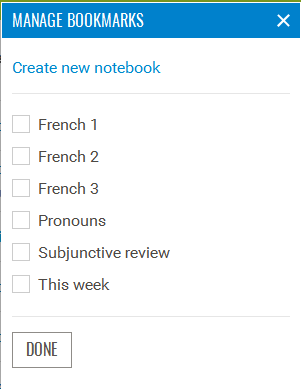 Check any box to add the lesson to that Notebook, and/or type the name of a new Notebook. Lessons can live in as many Notebooks as you like. When you're done checking, unchecking, and creating Notebooks, click Done.
Click any of the Notebook links as described above to see your list of Notebooks: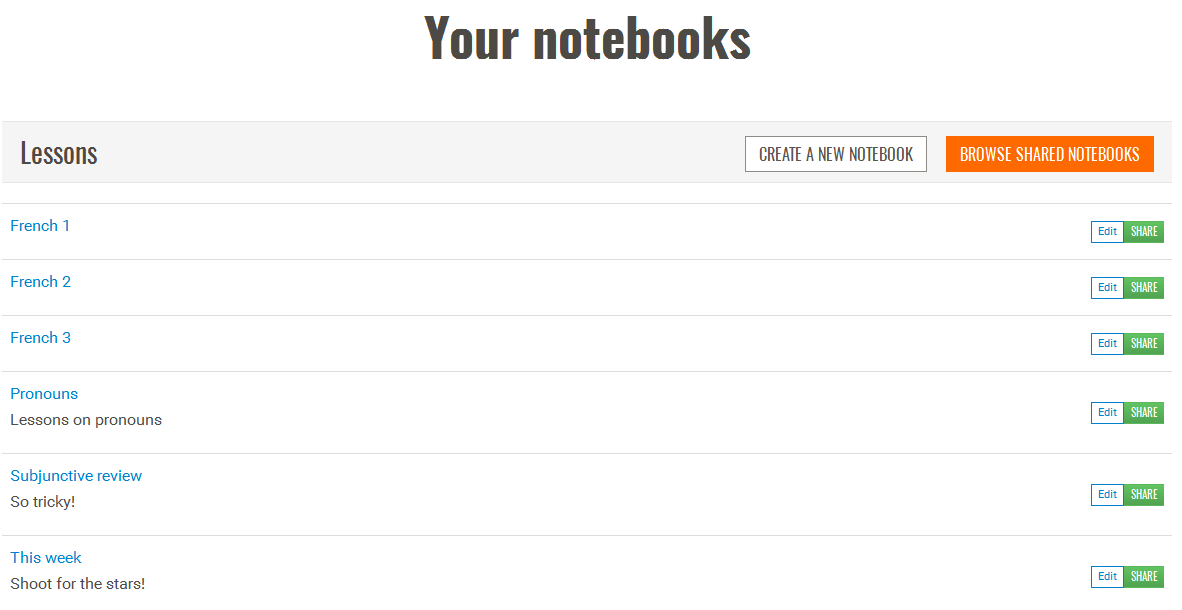 Here, you can create and delete Notebooks, edit their names and descriptions, and even share them with the Learn French With Alexa and Kwiziq community.