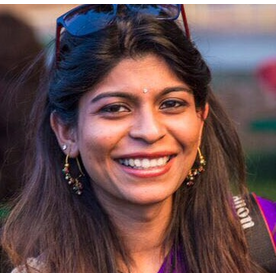 PR & Communications Manager
Shalini has the pleasure of being Kwiziq's PR & Communications person. Having always loved telling a good story, she studied documentary film-making, started her media career as a television reporter & producer and eventually made the leap to a career in PR, where she set up and led the UK operations for a global PR firm.
Over the past decade, her focus has been to raise the profile of a range of clients in the technology, fintech, education, real estate and healthcare sectors. She loves working with people from around the world and has a good understanding of cultural nuances. She is thrilled that the Kwiziq team is so diverse and international.
When she is not shouting from the rooftops about Kwiziq, Shalini loves to travel, run and find peace through yoga. She speaks English & Hindi, can understand basic French and is trying to learn Portuguese, having failed to master Irish.
Shalini loves London for its multicultural mayhem and is happy to call it home.